£95.00
Ships to: UK only.
Sorry, this product is temporarily out of stock.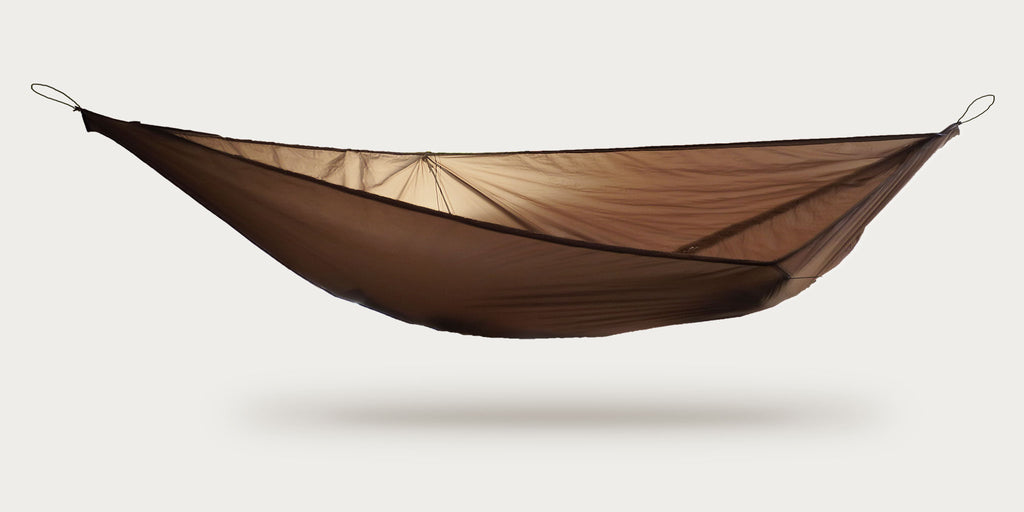 Description
The UnderCover is very lightweight but not as tough as a closed cell pad. It will last a long time if you remove your boots before entering.
Designed for EXPEDITION ZIP, BACKPACKER ZIP, and HYPERLITE ZIP hammocks.
Replacement UnderCover for SuperShelter systems. For use only with UnderPad, not suitable for use on its own.
Specifications
Seasons: 4-season
Color: Brown w/ Black Trim
Size: Slightly larger than the hammock to create an air space.
Weight: 5 3/4 oz, 13.75 g.
Packed Weight: 7 oz / 200 g
Packed Size: 4.5" diam x 4" long
Support
MORE
Need help? Have any questions?
Call us if you need help deciding on the right hammock model for you. We're here between 9 and 5 Pacific Standard Time Monday - Friday at 001 250 539 2930 — or email us.
Our handy hammock comparison chart can help you make a decision based on specifications.
Why order from Hennessy Hammock?
Expert advice
Legendary service
Quick replacement & warranty support on the trail
Free accessories!
International Shipping
This store ships to the United Kingdom.
For EU orders please go to our EU store.
For Canadian orders please go to our Canada store.
For Australia and New Zealand orders please go to our Australia store.
All other countries: go to our USA store.
You can also select your store from the flags at the top of this page.